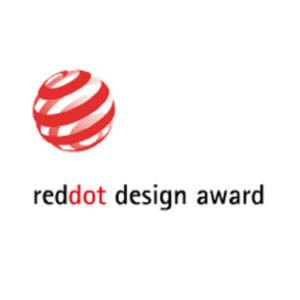 > reddot design award
O Prémio "Red Dot Design Award", pela sua qualidade e fama internacional, já dispensa qualquer apresentação detalhada...
Para os interessados, as inscrições, da edição de 2008, na área do design de produto, já estão abertas. Até 15 de Dezembro podem beneficiar de um valor mais baixo nas inscrições mas, a primeira fase só termina a 18 de Janeiro de 2008. Para os mais atrasados, ou distraídos, a segunda fase, sujeita a agravamento no valor a pagar, termina a 1 de Fevereiro de 2008.
A submissão de trabalhos termina a 28 de Fevereiro de 2008.
> Citröen C Design Competition
A Citröen anunciou a primeira edição do concurso, inteiramente on-line, "C Design - Combine Connect Create". Este concurso, que está aberto a designers de todo o mundo e de todas as idades, tem por objectivo conceber objectos do quotidiano através da combinação de partes dos carros da marca, disponibilizadas em ficheiros de 3D pelo Style Center Citroën. Este concurso dará origem a uma exposição que estará patente na semana do "Salone del Mobile 2008", em Milão, Itália.
O registo das candidaturas está aberto até 8 de Janeiro de 2008.
> D&AD Awards 2008
Está a decorrer o período de submissão de trabalhos aos D&AD Awards 2008.
As categorias a concurso são várias: Integrated; TV & Cinema; Radio; Interactive Tv; Broadcast Innovations; Music Videos; Ambient; Direct Digital; Direct Moving; image; Direct Radio; Integrated Direct; Direct Print; Direct Mail; Poster Advertising; Press Advertising; Graphic Design; Packaging Design; Magazine & Newspaper Design; Book Design; Branding Schemes; Brand Application; Product Design; Environmental Design; Digital Installations; Online Advertising; Digital Advertising Campaigns; Digital Innovations; Viral; Mobile Marketing; Gaming; Websites; CD & DVD-ROMs.
O prazo de submissão termina a 16 de Janeiro de 2008.
> Prémios Futura 2ª edição
A AND, em parceria com a Prodigit@l/Fopren, está a organizar a 2ª edição dos Prémios Futura do design de comunicação. Este prémio destina-se a bacharéis e licenciados em design de comunicação (gráfico e multimédia) e visa reconhecer os melhores projectos, elaborados neste sector do design, realizados em Portugal durante o ano de 2007.
A data limite para a apresentação dos trabalhos a concurso é 15 de Fevereiro de 2008.
Links: Regulamento; Ficha
> 2008 SDC Colour Innovation Award
A Society of Dyers and Colourists apresenta o "SDC 2008 Colour Innovation Award".
Este prémio visa distinguir trabalhos inovadores que promovam novas formas de pensar, de usar e de responder à cor num dos seguintes sectores: manufacturing, retail, science, technology, education, media and design. Qualquer instituição, empresa ou escola pode concorrer com trabalhos realizados entre 1 de Janeiro de 2000 e 31 de Dezembro de 2007.
O prazo para submissão de trabalhos termina a 31 de Janeiro de 2008.
Links: