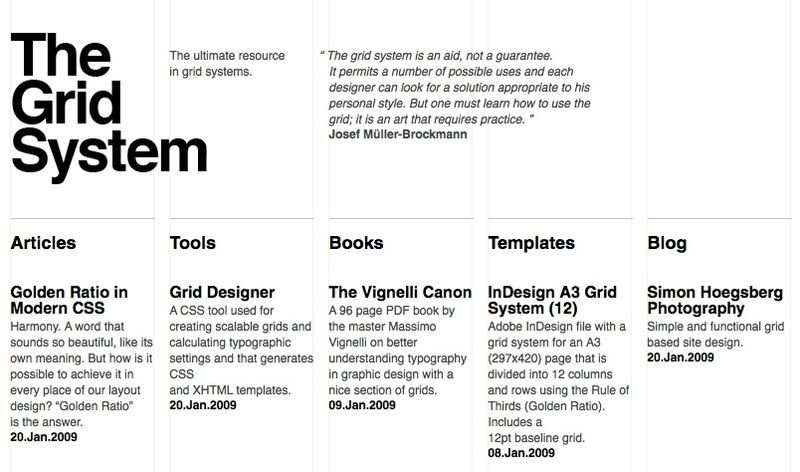 O site
The Grid System
, criado pelo designer gráfico Antonio Carusone, contêm um mundo de informação/recursos interessante e importante, sobre grelhas e não só, que é fundamental para o trabalho do designer de comunicação.
"Made popular by the International Typographic Style movement and pioneered by legends like Josef Müller-Brockmann and Wim Crouwel, the grid is the foundation of any solid design. The Grid System is an ever-growing resource where graphic designers can learn about grid systems, the golden ratio and baseline grids."
Link:
http://www.thegridsystem.org/
A não perder...
.