# Sugestão de leitura da semana...
Tullis, Thomas & Albert, William. (2008).
Measuring the User Experience
: Collecting, Analyzing, and Presenting Usability Metrics. Morgan Kauffman. ISBN-13: 978-0-12-373558-4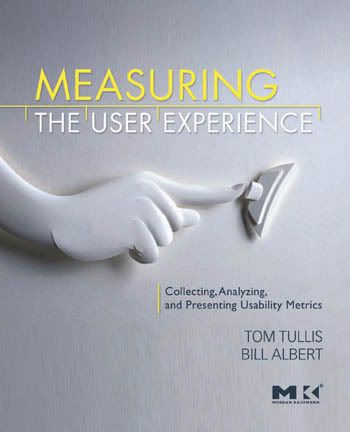 Na primeira sugestão de leitura do ano recomendo o livro "Measuring the User Experience". Este livro, também disponível como e-book, ensina a planear, analisar e recolher dados relativos a testes com utilizadores, em estudos de usabilidade.
É um livro aconselhável (que recomendo aos meus alunos) para quem efectua design e avaliação de interfaces e para estudantes envolvidos nestas problemáticas.
Adicionalmente, para quem está a efectuar mestrado, ou outros trabalhos de investigação, o livro possui muita informação sobre como tratar os dados estatisticamente e a sua apresentação (gráficos, tabelas, etc.).
Links:
Índice de conteúdos
site http://measuringuserexperience.com, associado ao livro com o mesmo nome
.