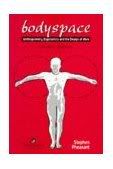 Pheasant, Stephen (1996).
Bodyspace: Anthropometry, Ergonomics and the Design of the Work
. 2ª Edição. CRC Press.
O
Bodyspace
tem sido um dos livros mais usados, nos últimos anos, pela comunidade de designers de todo o mundo e recomendado pela maioria das instituições de ensino. Este livro aborda a problemática da concepção de espaços e produtos numa perspectiva do design ergonómico. O livro fornece, não só uma ampla gama de dados antropométricos mas também considerações ergonómicas e explicações sobre como os usar.
Os conteúdos são: PARTE I – Ergonomia, Antropometria e Design do trabalho – Introdução; Princípios e prática da antropometria; Design do local de trabalho; Sentar e assento; Mãos e manípulos; Ergonomia no escritório; Ergonomia em casa; Saúde e Segurança no trabalho; PARTE II – As tabelas do espaço corporal – Diversidade humana; Dados antropométricos; Resumo matemático de Antropometria.
Um livro indispensável na biblioteca de qualquer designer!