E se as garrafas de água, de plástico, servissem para algo mais do que guardar e servir-nos de água? Poderiam, por exemplo, servir de material de construção?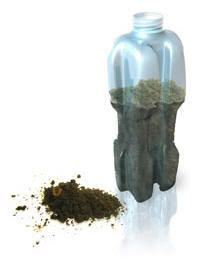 Essa foi, exactamente, a ideia de uma equipa de arquitectos Suíços - INSTANT Architects - que desenvolveram o conceito United Bottle.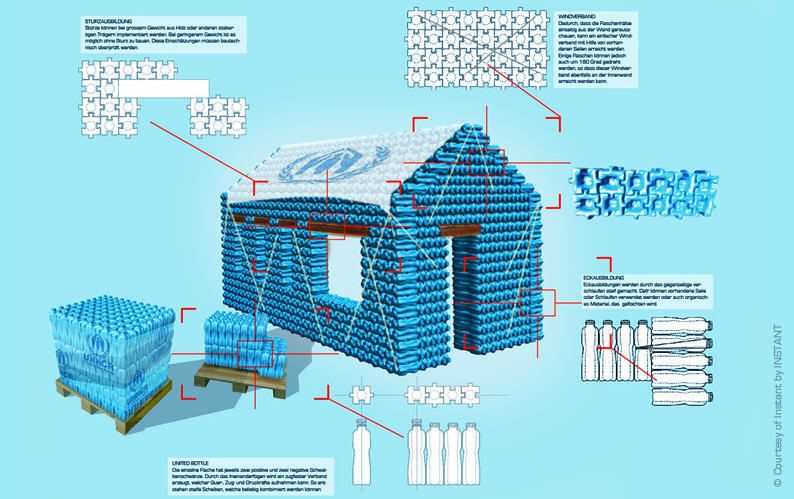 A ideia é simples. As novas garrafas, de plástico, passariam a ter uma forma diferente que as transformaria em peças encaixáveis, semelhante ao Lego. Dessa forma, as garrafas assumiriam o papel de tijolos, na construção de habitações temporárias, para regiões afectadas por catástrofes. Este conceito fez grande sucesso no último "the red dot: best of the best award" mas, contudo, não é inovador.

Eu já conhecia uma aplicação similar, feita com garrafas de vidro de cerveja - "Bottle_wall#The_Heineken_WOBO".
Porém, não deixa de ser uma proposta de louvar. É, indubitavelmente, mais um excelente exemplo de "design for life"!...