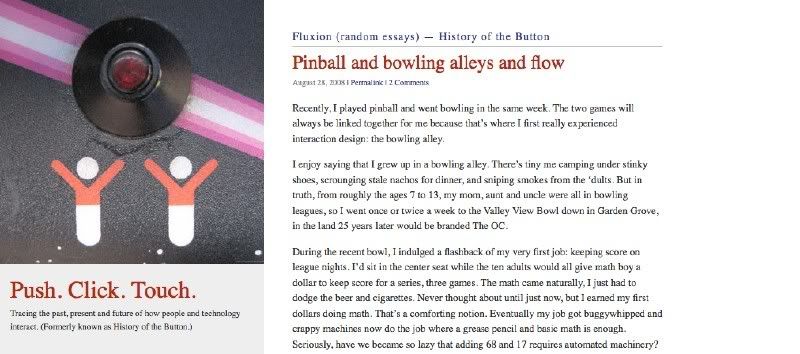 O
"Push. Click. Touch"
é o site de Bill DeRouchey, designer de interacção no
Ziba Design
.
Neste site, que anteriormente era um blog chamado "History of the Button", podemos encontrar um pouco da história e, também, das previsões futuras sobre a forma como as pessoas interagem com a tecnologia e muito mais coisas interessantes, que fazem valer a pena a visita...
.