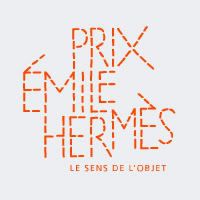 O

Prémio Èmile Hermès

, em parceria com o "Design Museum", desafia os jovens designers europeus a conceber um objecto que esteja imbuído do espírito Hermè. Isto poderá ser traduzido numa linguagem que reflicta a mestria da funcionalidade do objecto, uma relação próxima entre a tradição e a modernidade, uma tradição reinventada e reinterpretada à luz da evolução e a inovação nos objectos do quotidiano.


O tema do prémio é, em francês: "la légèreté au quotidien" ou, em inglês "everyday lightness". Poderíamos traduzir, livremente, para Português como "leveza no quotidiano".

As orientações gerais, que são dadas na página do concurso referem:




(…)" Create an object for everyday life / Simplify use / Optimise function / Give material a spirit. / Innovate to make everyday life easier / Create intelligent and user-friendly objects.

Lightness is a "serious" issue, which, once handled properly, gives way to serenity, joy and happiness. Lightness means balance. The perfect balance that exists when there is an equilibrium between function and aesthetic. There is nothing to take away and nothing to add: the object is just right. Lightness means discretion, subtlety, delicacy, harmony, pertinence and attention to detail."




As propostas devem respeitar este tema e devem pertencer a uma família de objectos já existente ou, explorar novas categorias que reflectiam os valores de Hermès. As categorias em aberto são: objectos de viagem ou de uso doméstico.




Os finalistas receberão um valor de 5.000€ para a elaboração de protótipos que, serão exibidos em toda a Europa, assim como publicados num catálogo da exposição. O valor dos prémios ascende os 90.000€, sendo o primeiro prémio de 50.000€.




O prazo de submissão de trabalhos termina a 30 de Novembro de 2007.